AWS Global, Regional, AZ resource Availability
AWS provides a lot of services and these services are either Global, Regional, or Availability Zone specific and cannot be accessed outside.
Most of the AWS-managed services are regional-based services with few exceptions being Global (e.g. IAM, Route53, CloudFront, etc) or AZ bound.
Global vs Regional vs AZ Resource locations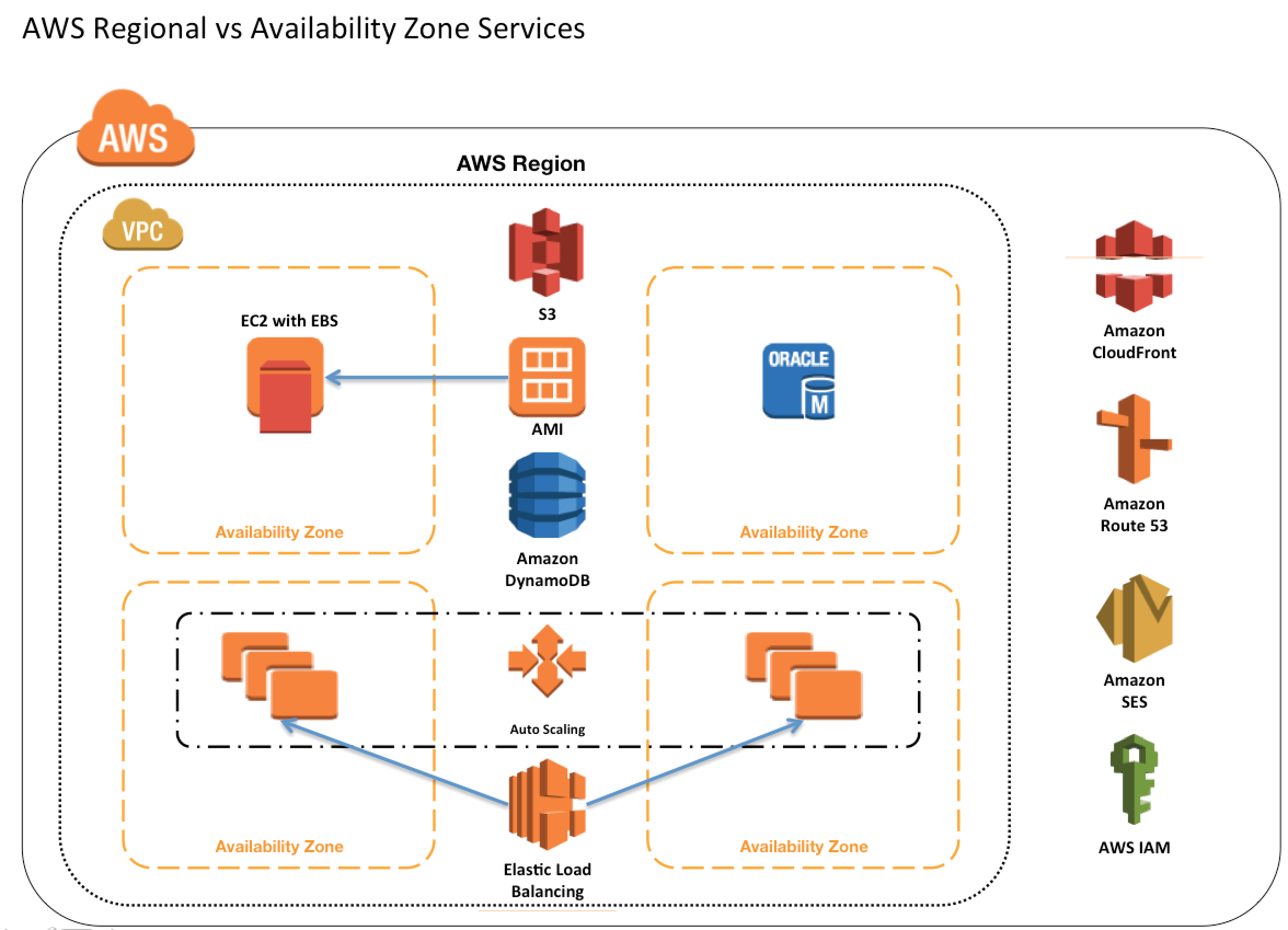 AWS Networking Services
AWS Compute Services
EC2

Resource Identifiers – Regional

Each resource identifier, such as an AMI ID, instance ID, EBS volume ID, or EBS snapshot ID, is tied to its region and can be used only in the region where you created the resource.

Instances – Availability Zone

An instance is tied to the Availability Zones in which you launched it. However, note that its instance ID is tied to the region.

EBS Volumes – Availability Zone

Amazon EBS volume is tied to its Availability Zone and can be attached only to instances in the same Availability Zone.

EBS Snapshot – Regional

An EBS snapshot is tied to its region and can only be used to create volumes in the same region and has to be copied from one region to another if needed.

AMIs – Regional

AMI provides templates to launch EC2 instances
AMI is tied to the Region where its files are located with Amazon S3. For using AMI in different regions, the AMI can be copied to other regions

Auto Scaling – Regional

Auto Scaling spans across multiple Availability Zones within the same region but cannot span across regions

Cluster Placement Groups – Availability Zone

Cluster Placement groups can span across Instances within the same Availability Zones

ECS – Regional
AWS Storage Services
AWS Identity & Security Services
AWS Certification Exam Practice Questions
Questions are collected from Internet and the answers are marked as per my knowledge and understanding (which might differ with yours).
AWS services are updated everyday and both the answers and questions might be outdated soon, so research accordingly.
AWS exam questions are not updated to keep up the pace with AWS updates, so even if the underlying feature has changed the question might not be updated
Open to further feedback, discussion and correction.
You would like to create a mirror image of your production environment in another region for disaster recovery purposes. Which of the following AWS resources do not need to be recreated in the second region? (Choose 2 answers)

Route 53 Record Sets
IAM Roles
Elastic IP Addresses (EIP) (

are specific to a region

)
EC2 Key Pairs (

are specific to a region

)
Launch configurations
Security Groups (

are specific to a region

)

When using the following AWS services, which should be implemented in multiple Availability Zones for high availability solutions? Choose 2 answers

Amazon DynamoDB (

already replicates across AZs

)
Amazon Elastic Compute Cloud (EC2)
Amazon Elastic Load Balancing
Amazon Simple Notification Service (SNS) (

Global Managed Service

)
Amazon Simple Storage Service (S3) (

Global Managed Service

)

What is the scope of an EBS volume?

VPC
Region
Placement Group
Availability Zone

What is the scope of AWS IAM?

Global (

IAM resources are all global; there is not regional constraint

)
Availability Zone
Region
Placement Group

What is the scope of an EC2 EIP?

Placement Group
Availability Zone
Region (An Elastic IP address is tied to a region and can be associated only with an instance in the same region. Refer link)
VPC

What is the scope of an EC2 security group?

Availability Zone
Placement Group
Region (

A security group is tied to a region and can be assigned only to instances in the same region

)
VPC
References