IBM Bluemix – Introduction
IBM Bluemix is IBM's innovative cloud computing platform that combines platform as a service (PaaS) with infrastructure as a service (IaaS).
Bluemix is a Cloud Foundry-based platform as-a-service offering from IBM. Cloud Foundry is the open source standard for PaaS.
Bluemix has a rich catalog of cloud services that can be easily integrated with PaaS and IaaS to build business applications rapidly.
In the latest Gartner Cloud report IBM was rated as a Visionary which is good, but has still a long way to catch up for the service offered from AWS, Azure and Google atleast in the Public platform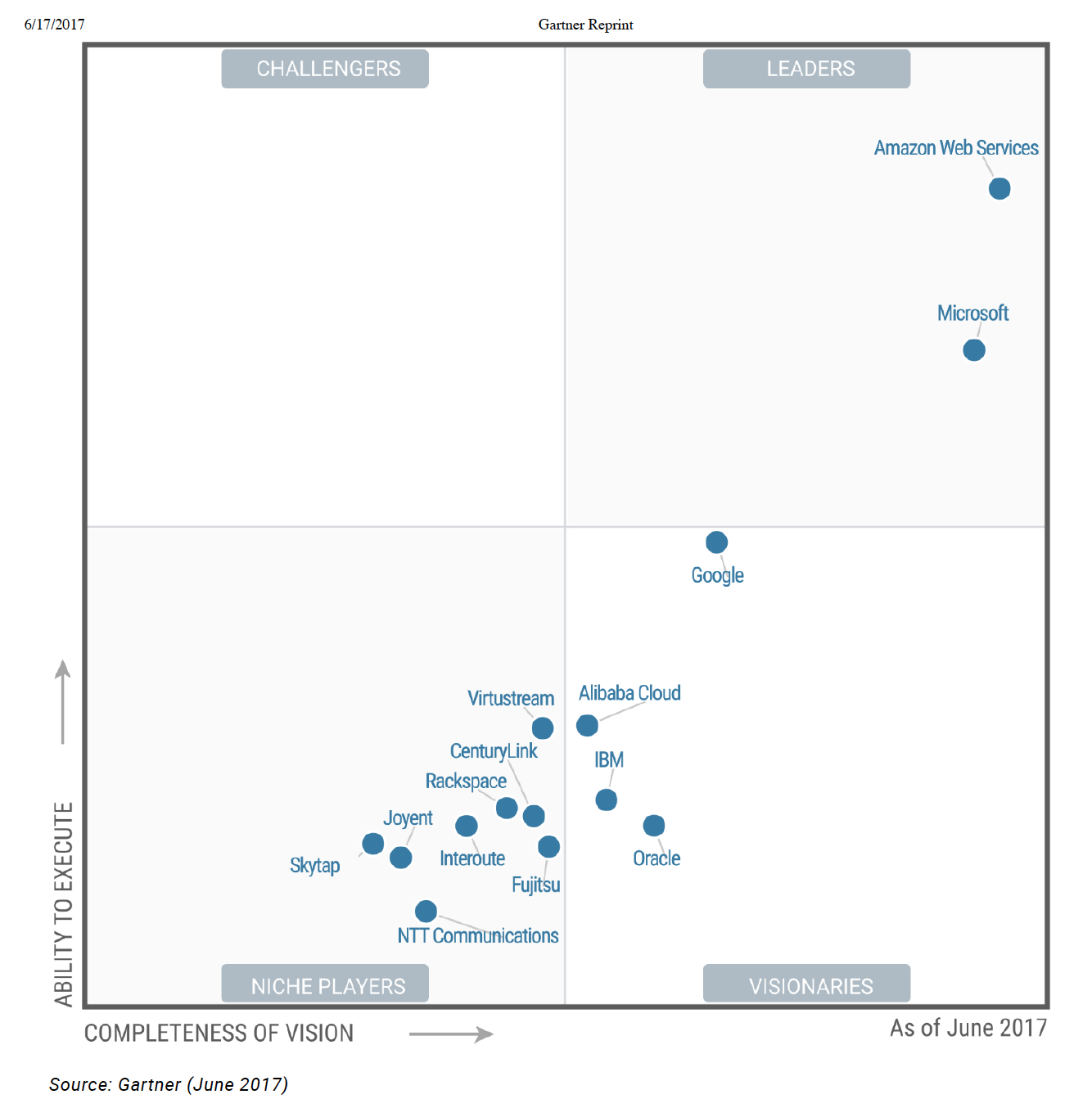 IBM Bluemix offers pretty much the same capabilities as other cloud providers
Deploy high performance compute and storage infrastructure in secure IBM Cloud Data Centers around the world.
Data Centers provide regional redundancy, a global network backbone connecting all data centers and points of presence, and stringent security controls and reporting
Ability to choose from a wide range of services
Test and adopt a broad range of cloud services and capabilities from IBM, open source communities, and third-party developers.
Connect to all of the legacy systems and apps from a single, scalable, cloud platform through private network and API capabilities.
Scale up & scale down resources in real time as the business needs or workload demands change.
IBM Bluemix Deployment Options
Bluemix is a single platform, delivered across public, dedicated, and on-premises cloud.
Core Bluemix platform is always the same across public, dedicated, and on-premises cloud. This means you can easily build apps and services in Local and expand or migrate them to a public or dedicated platform as your strategy grows or evolves over time.
IBM Bluemix is available in Local, Dedicated, and Public and offers a suite of instant-on services, including Watson, Data Analytics, and Mobile Services.
Public
Bluemix is offered as a public multi-tenanted PaaS offering
Bluemix enables teams to choose the right compute model for the right workload with it offering compute services for nearly any workload.
Bluemix provides services to develop any kind of solutions spanning from mobile apps, Big data and analytics to storage solutions.
Bluemix Public is comparable to AWS, Azure and GCP cloud platforms
Dedicated
Bluemix Dedicated provides physically isolated hardware in an IBM data center
Dedicated provides Single-tenanted dedicated Softlayer infrastructure not shared with any other users and is provisioned on a combination of bare metal and virtual machines
Bluemix Dedicated usually helps cater to security, privacy, performance or legal and regulatory & compliance requirements having to maintain a separate dedicated environment on the cloud
Bluemix Dedicated can be used in combination with Bluemix Public
Dedicated is something similar to AWS Dedicated VPC, where the instances are launched on a single tenant hardware segregated from other customers
Local
Bluemix Local is something unique which is currently not supported by AWS, Google platforms which are purely Public cloud platforms. Azure just came out with the same concept called Azure Stacks
Bluemix Local is delivered as-a-service within the firewall boundaries of your enterprise on your own infrastructure or on a pre-integrated converged infrastructure.
Bluemix Local can be useful is most scenarios

where the customer does not want to move to the cloud for various reasons including security, legal and compliance etc
where the customer wants to reuse and leverage most of the infrastructure investment already made

IBM Bluemix team works in constant collaboration with the enterprise IT team and would partner with them on updates, platform health, patches, and security fixes to ensure your environment is always current, available, and ready for your apps and services.
Bluemix Local is deployed inside customer data center- in close proximity to the existing systems – you can improve performance of hybrid applications.
With Relay, the Bluemix Local deployment can be maintained on the same update and release cycle as the public platform.
Hybrid
Bluemix Hybrid cloud allows you to use any combination of services across Local, Public or Dedicated as per the needs
Payments and Subscriptions
For Public Cloud deployment option, IBM Bluemix provides

Pay-As-You-Go (Similar to AWS)

Charges are based on the usage of IBM® Bluemix® compute and services

Subscription (Similar to Azure)

using subscription model, you can get a monthly discount based on a minimum monthly spending commitment

For Dedicated & Local deployment options, it is based on Annual Contracts.